Nowadays supply of hot water is essential to most of us. You should invest in the best water heater since we use hot water almost every day not only for taking hot showers or for keeping our house clean but for many other purposes.
This article is dedicated to the best water heater brands in the market today. We have included their best features and what makes them stand out from the rest of similar products in the market.
Top Water Heater Brands
The following are the best water heater brands in the market today: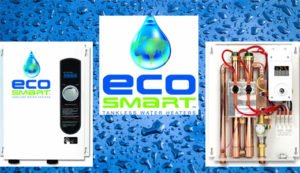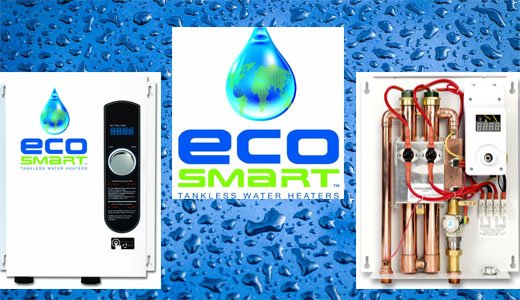 Ecosmart is a company that promises functional home products that are energy friendly, efficient and economical. They have patented a type of self-modulating technology that allows their water heating products to produce quality hot water on demand while keeping energy efficiency at a maximum.
Ecosmart most popular product is the tankless water heater. This is a type of heater that conserves not only money and energy but more importantly space. It is mostly used for industrial and commercial heating but is also suitable for home use.
It is equipped with the patented Self Modulating Technology that allows 99.8% energy efficiency even without the bulky tanks that most other water heaters have. What's even better is that when you get one you may even be entitled to a limited lifetime warranty.
Ecosmart also boast of excellent customer service support so you don't really have to worry about the maintenance of their tankless water heater.


Westinghouse offers an electric residential water heater that combines high efficiency with cost-effectiveness, durability and functionality. In fact, their team that does the high-quality construction and installation of their popular water heating products guarantee that you will be able to get constant supply of water heater for a long time or even for a lifetime as it is very durable and maintenance is quite easy.
The Westinghouse electric residential water heater actually has a .95 energy factor. It is equipped with a heavy duty 2-inch thick tank insulator that allows minimal heat loss that translates roughly into efficient energy use.
It is specially designed to optimize the heating process by directing the inflow of cold water to the heating element near the bottom of the tank which prevents mixing of cold and hot water. The Westinghouse water heater also keeps the stream of hot water constant that means that you no longer have to wait that long before you can use water of your desired temperature.
Since it is built with durable stainless steel it is guaranteed to last a long time allowing you to save money. It can provide up to 40 to 52 gallons of hot water in one go so it will surely be able to provide even for the hot water needs of your whole family.
The Westinghouse residential water heater also has an adjustable thermostat so you can control water temperature to your desired level. It is also equipped with high limit control for your safety and to prevent it from overheating.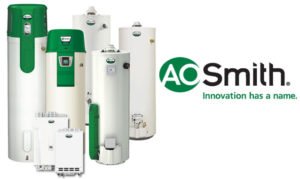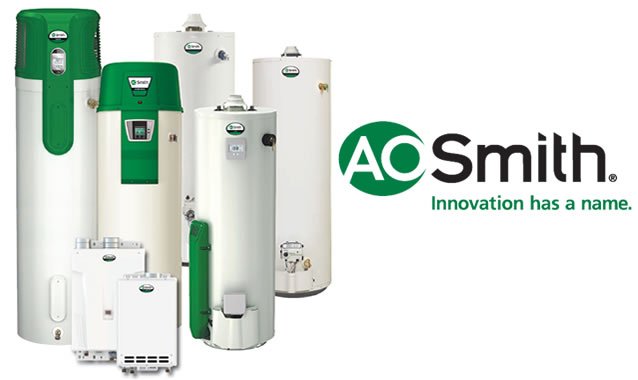 A.O. Smith is an industrial company that provides a variety of water heating machines and equipment from commercial and industrial ones to residential water heaters.
They have a specific line of water heaters for home use. You can choose among the electric water heaters, tankless water heaters and the specialized hybrid ones. A.O. Smith even have a solar powered water heater.
One of the A.O. Smith most notable water heating machine for home use is the FPTU-80 electric water heater. This heating machine is equipped with the Voltex hybrid electric heat pump that reduces water heating cost by up to 71% through an innovative design that controls environmental heat while dehumidifying and cooling air at the same time.
It has premium features that will surely entice consumers beyond its functionality. It has a user-friendly display which will allow you to set it up to vacation mode to prevent energy loss when you are not around. It also has a durable anode that helps keep your tank up and running for up to 6 years.
This particular water heating model is also capable of using two heating elements at the same time to help the water heater recover quickly especially during times when demand for hot water is high.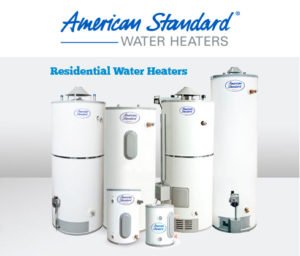 American Standard is a world-renowned brand that offers quality water heating products. They specialize in manufacturing high quality natural and propane gas commercial & residential water heaters designed to deliver large amounts of hot water efficiently even when used continuously.
Most of their users are large residences, restaurants, apartment buildings, hotels and etc. This is a testament to the company's longer years of satisfaction guaranteed customer service and product quality.
One of the most innovative water heating machine from this company is the American Standard residential tankless condensing water heaters. It has a large heating capacity and output. It is designed for optimum efficiency of the heating process. It is eco-friendly as it uses ultra low Nox system, LP or Natural gas.
It is equipped with a digital thermostat that allows you to control temperature precisely with outputs from 95 degrees to 140 degrees Fahrenheit.
Proof to its quality as a result of extensive researches it has an Energy Star and ETL certification. It also comes with a 12-year Limited Heat Exchanger Warranty as well as a 5 year limited parts warranty.

Stiebel Eltron is a German based company that has been manufacturing revolutionary immersion water heaters for more than 90 years now. Stiebel Eltron is a popular brand in Europe when it comes to tankless electric water heaters, solar thermal equipment, heat pump water heaters and many more.
The company's ultimate goal has been to provide energy efficiency in addition to comfort with the use of water heating technology. The Stiebel Eltron heating tanks are specially designed from the ground up to rely on the heat pump in the most efficient way. It allows you to produce hot water in large capacity without the use of excess energy.
Their tanks are super insulated to prevent or minimize stand-by losses and for maximum energy savings. The technology used in their water heating system is one that allows single resistance element for back-up water heating during times of high water demand. This happens because a single booster element is located in the most efficient place which is the top of the tank where the hot water is drawn from.
Among the Stiebel Eltron top quality products is the Accelera heat pump water heater, which is a conventional water heater and not a hybrid. It is designed to provide maximum comfort with the lowest possible energy cost. It reduces water costs by up to 80%. It's a best seller in Europe and backed by a 10-year warranty.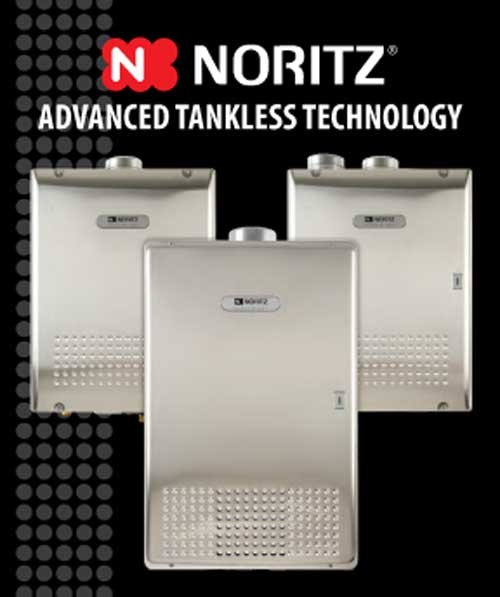 When it comes to innovation in the water heating industry, Noritz has been a front-runner in the last 6 decades. The Noritz company introduced the first modern, electronically controlled tankless water heaters in 1981 and up until today the company prides itself as a manufacturer of energy saving and superior quality water heaters.
Their market is mostly homeowners and commercial establishments across North America. It may have helped that Noritz offers a broad range of tankless water heaters that surely meet the needs and demands of consumers across different markets.
One of Noritz hottest products currently is the CB180 which is an indoor tankless water heater. It's quite handy and very easy to install and use. It only weighs around 90 pounds.
It uses natural gas or propane which is acceptable in international standards. The Noritz water heater has a whopping 95% energy factor which means that is very efficient in its water heating process.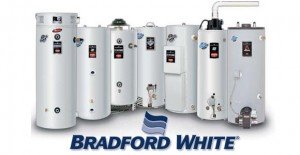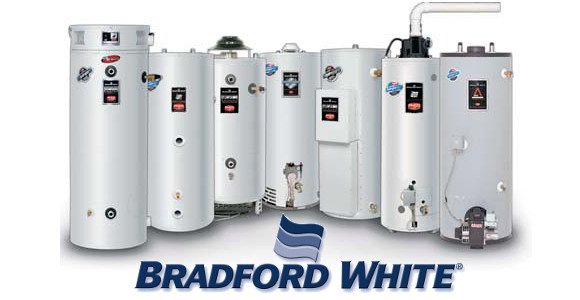 A company that envisions to become the manufacturer of choice for water heaters in the wholesale markets, Bradford White is a leading industrial company that has an expansive research and development laboratory where each product is carefully developed and tested.
Bradford White has been in the manufacturing industry for over a century now. It remains to be among the leaders when it comes to water heating technology. Bradford White is based in the suburban Philadelphia but has an extensive network of suppliers and distribution centers around the world.
Among the Bradford White's numerous high quality water heating products is the eF series high efficiency power vent. This particular power vent water heater has a thermal efficiency of over 90%, which is relatively high compared with similar products in the market. It has a brass drain valve. It is made of vitraglas and is equipped with the latest Icon system.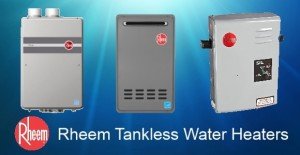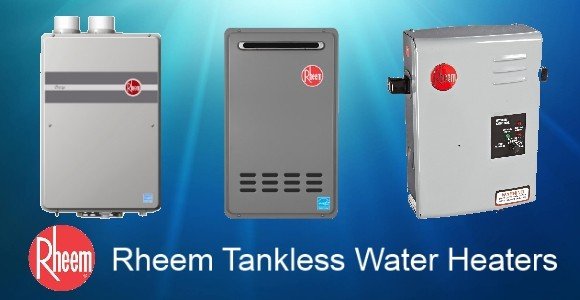 Rheem is a leading provider of gas furnaces, heat pumps, air conditioners, air handlers, indoor air quality products, gas and electric water heaters and many more. It boasts of high satisfaction rating from most of its customers due to superior quality products and excellent customer services from installation until years of maintenance.
One of Rheem's very popular water heaters is the hybrid electric water heater, Prestige. This product can help you save up to 4 grand in energy cost savings with maximum convenience and peace of mind.
The Rheem's hybrid water heater works efficiently in the smartest and quietest way making sure that you get the hot water that you need without so much hassle and even without much noise. It is equipped with a water leak detection alert system that you can set up with your phone so you can be notified in case of emergency. It is also environmental friendly as it is equipped with a superior energy saving technology.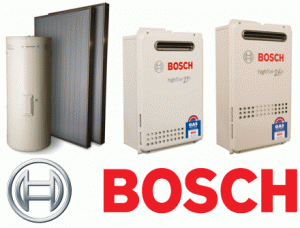 Bosch is a technological company that has a variety of products under it's portfolio. This include high tech cars to mobile technology as well as home appliances and equipment like water heaters.
Bosch manufactures heating systems that are smart and efficient. It has customized solutions for indoor climate and domestic hot water that features state-of-the-art technology, connectivity, ease of use while not withstanding ergonomic but attractive designs.
Among Bosch' notable products include the Greentherm and Therm gas tankless water heaters which promises high efficiency gas condensing and non-condensing features that is more compact and more versatile designed for the comfort and satisfaction of residential users.
Bosch products have undergone several series of tests and quality control screenings so you don't really have that much to worry when it comes to the functionality and durability of these water heaters.
These are just few of the best brand of water heaters available in the market today. You can check out other brands and models to help decide which one to buy.